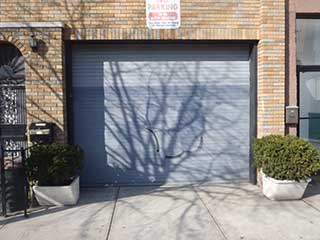 One of the main culprits for the wear and tear of a garage door would be constant weather changes. Harsh rays of the sun and cold winds during winter do not help in keeping garage doors strong and sturdy. To prevent this, it is important to prepare your garage for different weather conditions, in particular winter. As the onslaught of blazing winds and ice wreak havoc on your doors, here are two important ways on how you can make sure that you are prepared for winter:
Check the Seals on Your Door

Check the bottom parts of your garage doors. Make sure that the bottoms are sealed well. If this is not done well, snow or ice can just come through the door. Also make sure that the top parts and sides of the door are well sealed. You do not want air to come into your house. A well-sealed door would not have any rips, tears or even any drafts of air coming in. But the entire door's seal does not necessarily need to be replaced at all times. The seal for the bottom part of the door, however, needs to be changed on a regular basis. For changing the bottom seal, you can choose one that will match your garage door's colors. But for the actual installation, it is advisable to get a contractor who works in a garage door company like garage door repair Land O' Lakes. As the replacement of the seal entails using saws, hammers and other tools, it is best to leave that to experts.

Get Your Door Insulated

One of the best ways to get your door ready for winter would be by getting insulated garage doors. A lot of people might try to save by insulating the door themselves. But insulating doors would need special tools. So just spend a bit more and get an insulated door from a proper showroom to ensure good quality.