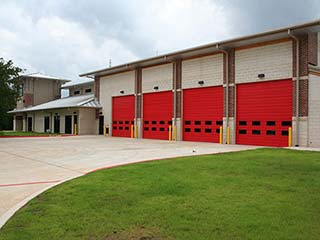 Garage Door Repair Land O' Lakes wants to be your only choice for garage door servicing. If you need a new door installed or an old one repaired, we want to be the ones you turn to. We have been in business for years, offering the best and most efficient services possible.
No.1 Garage Door Service Provider In Land O' Lakes
There are other providers who can perform similar work, however, we are preferred for a reason. We deliver quality services at prices you can afford. There is never a reason to turn to anyone else to get the services that we offer. The experts we employ prove resourceful enough to take on even the most challenging problems you may experience with your door. When you feel as though you are not getting the service you deserve, cut your losses and give us a call. With the variety of services we offer, there is no doubt that we will be able to provide you with the services that you want and need. We are here for you any time of the day, offering excellent services.
Garage Door Opener Repair Specialists
Our professional technicians at Garage Door Repair Land O' Lakes are available to help you if your opener has started to malfunction, or your cable went off the drum. Your opener is an important feature of the entire garage door system. If it's not working as it should, you will not be able to properly operate your door. You will be able to do so manually, but who wants to bother with that? Instead, contact us and allow us to help you get your garage door opener up and running again. Our service technicians are extremely cautious when they are working on your opener. The opener has a motor and other moving parts, which, if not handled correctly, can cause you harm. We don't want that to happen to any of our customers. You can help prevent this from happening to you by allowing our experts to handle the problem for you.
Free Estimates On Any Garage Door Services
If you notice that the door isn't functioning in the manner you are accustomed to, let us find out what the issue is and resolve it for you. Our goal is to make sure you are safe when you or any of your family members use your garage. Call us for any question or service related to your garage door!